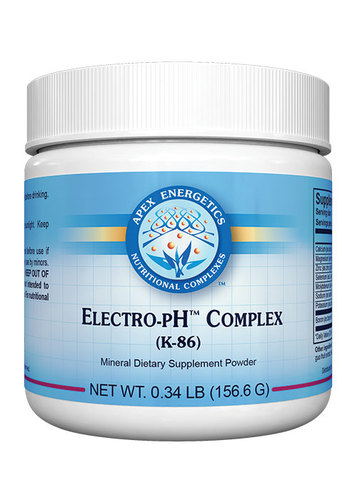 Product Description:
Electro-pH™ Complex supports the body's fluid electrolytes through key minerals, including potassium, magnesium, sodium, and calcium. The potassium and sodium are in bicarbonate form for nutritional alkaline support.‡ Additionally, the formula utilizes trace minerals (zinc, selenium, and molybdenum).
Suggested Use
Mix 1 scoop with up to 8 ounces of water. Mix well before drinking. Use once a day, or as directed by your healthcare professional.
Storage instructions: Store at room temperature away from direct sunlight. Keep this bottle tightly closed.
Read More